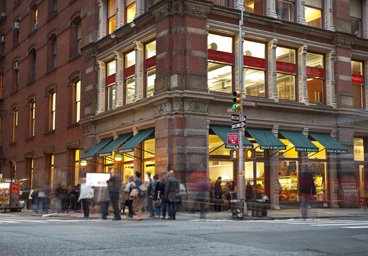 DEAN & DELUCA

Over its 40 year history, DEAN & DELUCA has earned a reputation as an icon of New York city culture and lifestyle with a focus on food – not just a retail brand. With a passion for food of incomparable quality and taste DEAN & DELUCA has a mission to find and provide its customers the world's best epicurean treats for cooking, eating and entertaining.
Operating outlets and e-commerce in the USA with a global supply chain which includes an exclusive range of private label and branded retail products, DEAN & DELUCA also has license agreements in place across international markets including Japan, Korea, Thailand, Singapore, Philippines and the Middle East.
As the owner of the brand, PACE is dedicated to ensuring that DEAN & DELUCA continues to grow in a way that reflects its 40 year heritage begun by founders Joel Dean and Giorgio DeLuca; building on its reputation as the defining brand in luxury gourmet food retail around the world.